Commercial Landscape
Commercial landscape is particularly important in that it can be the "make or break" for your business. Want to attract more residents for your community, apartment complex, or condominiums? Breathtaking landscape is often the "tipping point."
Want to entice more customers to enter your business? Invite them without words.
Here at North Georgia Landscape Management (NGLM), we possess the knowledge and experience needed to invite new customers in through landscape.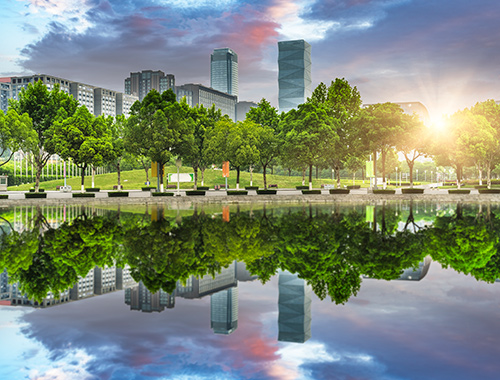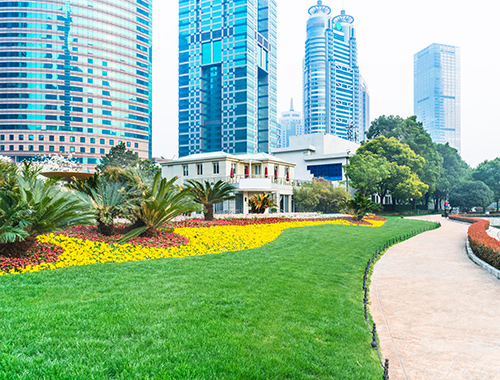 What does landscaping say about your community or business?
It says a lot more than you may think.
Ever arrive at a destination only to find your choice in hotel is less than expected? Could it have been the property?
Maybe you have stayed at a place you found particularly beautiful and enjoyable—most likely, the landscape had much to do with it.
Possibly you have driven through a resort town and noticed distinct differences between hotels. If you ever thought things like, "I wouldn't want to stay there," or, "Wow, that place is really nice," what formed those thoughts?
The property and landscape.
Do you have a vision for your property?
At NGLM, we know more than the importance of landscape—we know how to achieve the vision you desire.
When potential customers or residents arrive, or even drive by your business, the first thing they see is the outside. What is your vision for their first impression of your property?
While amazing landscape may not keep someone from noticing a particularly rundown building, it can cover a multitude of sins.
If the first impression of your business is that it is uninviting, unruly, or not cared for, there may not be much you can do to repair their impression. In fact, the customer may just keep driving. After all, if you can't maintain your property and keep weeds and trash off the grounds, what kind of customer service—or cleanliness—can they expect?
On the other hand, if your landscape is creative, imaginative, inviting, and well-groomed, you have most certainly scored points with them.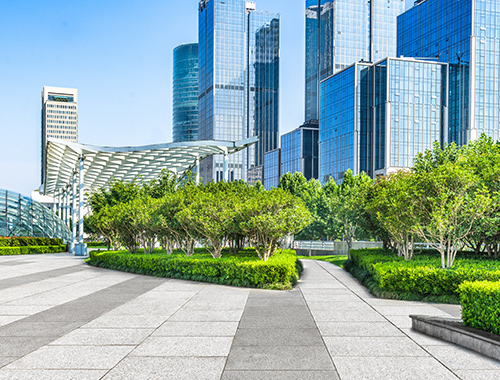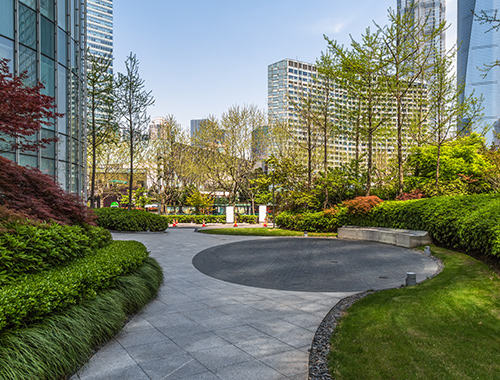 Beautiful Landscape Increases Business
If you are a resort looking to bring in customers for a peaceful vacation, your landscape should encompass them with feelings of peace. Pictures of your peaceful landscape on your website may draw customers in, but when you exceed expectations, it's word of mouth, referrals, and reviews that have the most impact.
What do the reviews of your landscape say?
While many people consider curb appeal something that only needs consideration when selling a house, it is paramount for businesses looking to impact their customers positively. You've heard it before: First impressions are lasting impressions. If your landscape provides an eye-catching, welcoming atmosphere, you can expect not only happier customers but better reviews and referrals.
What potential residents and customers see and feel when they see your property can drive them in or drive them away.
What kind of atmosphere are you hoping to achieve with your business or community?
At NGLM, we understand the value and intricacies of your landscape. Our award-winning team of experts knows how to turn your vision and dreams into reality. We utilize softscape and hardscape to transform your property into a stunning work of art that not only offers visual appeal but evokes emotions.
What can NGLM do for your business?
If you are looking for a complete overhaul or just want to enhance a problem area—or anything in between—we can take care of all the details.
In addition, we offer a full-scale maintenance package that removes all the stress of upkeep off your shoulders.
You have enough to deal with. Let us care for your property as if it were our own.
Contact NGLM online or call (770) 417-8737 today for a free consultation and see what separates us from the rest.
Let us transform your property into the breathtaking vision of your dreams. Contact us for your estimate.