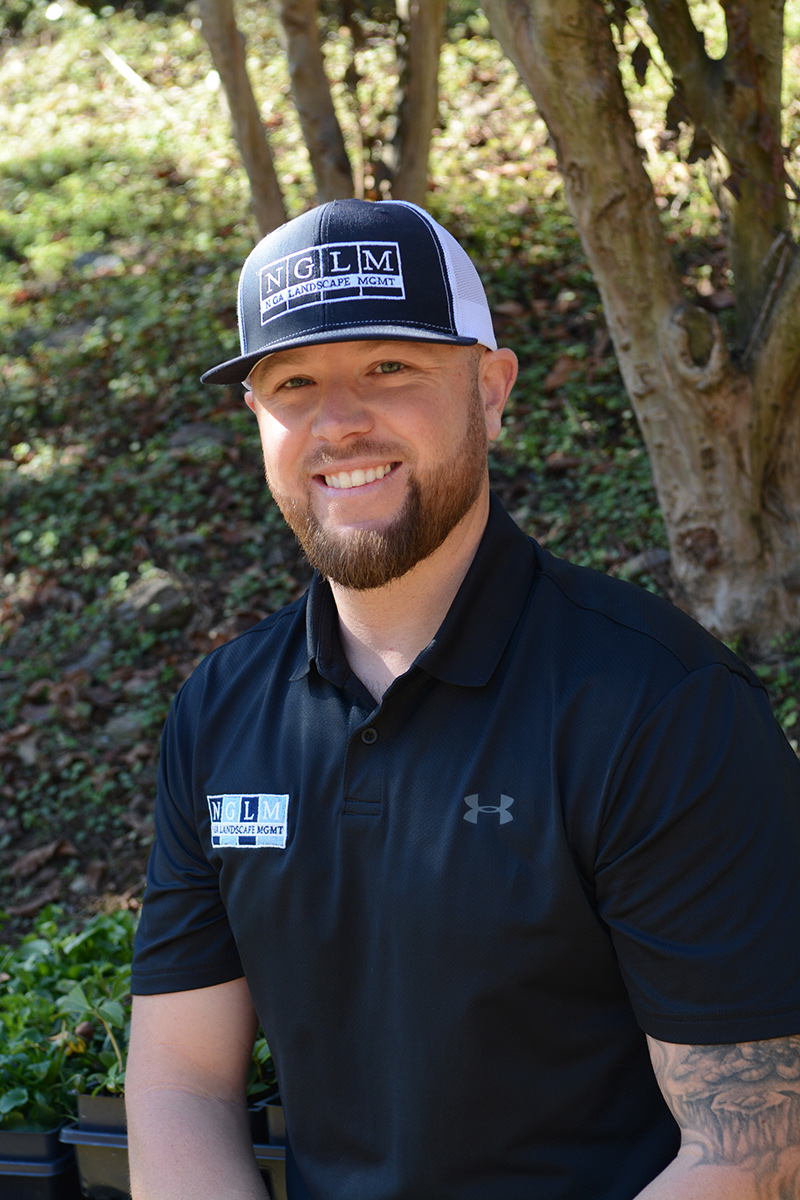 Jeremy Talboy
Owner of North Georgia Landscape Management / President of Georgian Landscape Design
Jeremy Talboy graduate with a BA in History and Archaeology from The University of West Georgia in 2010. An entrepreneurial spirit guided him toward landscape design, and he soon partnered with Ed Szczesniak in 2015, becoming President of Georgian Landscape Design and controlling all operations.

Beyond exceptional customer service, customers have grown to love working with Jeremy due to this knowledgeable, respectful, and professional personality. Jeremy loves the wide range of clients he works with and seeing the joy that his completed landscape masterpieces bring those families.

His numerous business affiliations include the Georgia Green Industry Association, Suwanee Business Alliance, Gwinnett Chamber of Commerce, and others. When Talboy isn't personally overseeing landscape projects, he enjoys supporting The Talboy Foundation and spending time with his wife Christina, son Carson, stepdaughter Aspen, and Haven (their cat) and Rosco (their dog).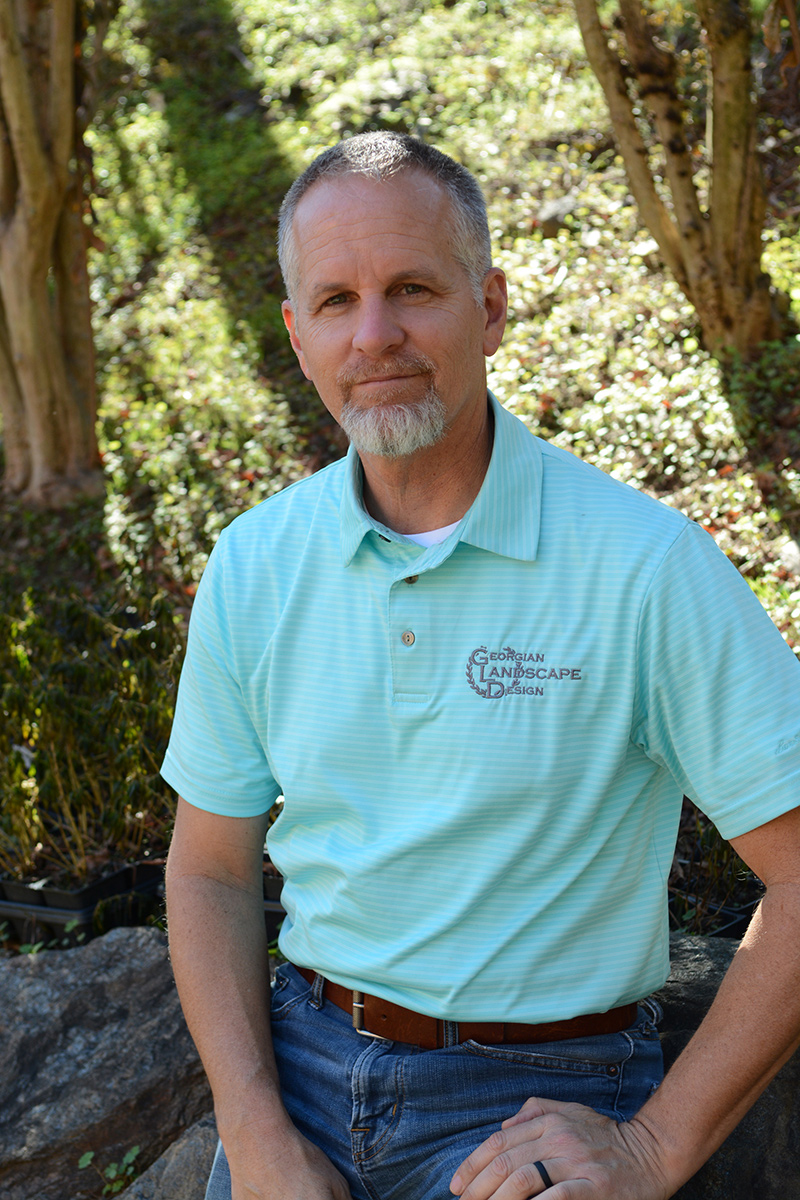 Philip Tucker
Senior Designer
Since joining Georgian Landscape Design in 2015, senior designer Philip Tucker has built a reputation for strong communication skills and an expert eye for detail. Tucker graduated from Gwinnett Technical College where he studied horticulture. Our Georgian customers frequently compliment Tucker for his sincere passion for their landscapes.

Tucker holds memberships with Suwanee Business Alliance, Gwinnett Chamber of Commerce, and Atlanta Chamber of Commerce, among others. He has also been awarded the 2018 Build Magazine Landscape & Gardening Award, 2019 Global Business Insight Award, Top 10 Architects, and others.

Tucker enjoys giving back to his community through volunteering and donated to Toys for Tots and the annual drive to end hunger, Can Can Ball. When Tucker is designing amazing landscapes, he enjoys golfing, riding his motorcycle, and spending time with his wife Ree, two kids (Daniel and Sydnee), and Sydnee's dog.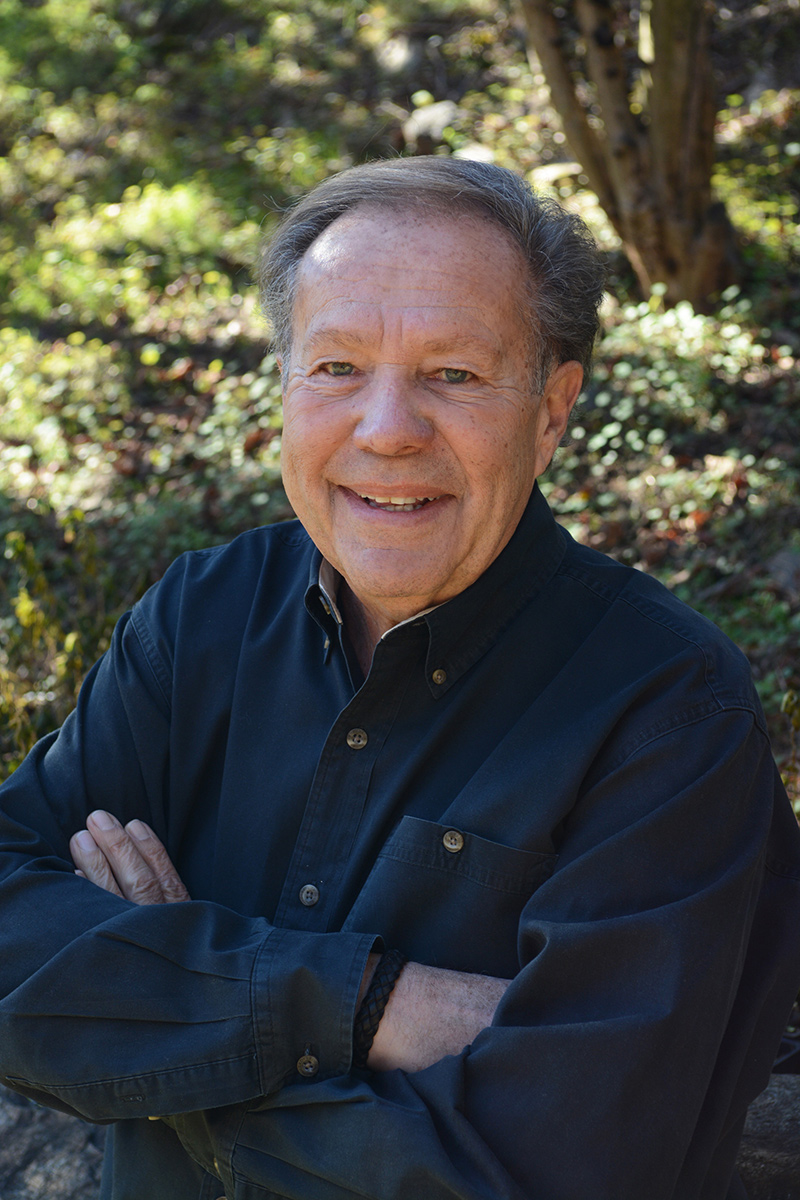 Ed Szczesniak
Owner & Founder – Georgian Landscape Design, LLC
Ed Szczesniak graduated from Gannon University with a BS in Management and Economics before earning his MBA in International Economics from Drexel University. After founding Georgian Landscape Design in 2002, he has grown to love the business and working with clients in Metro Atlanta and North Georgia. He is particularly proud of the fact that his business has developed a reputation for treating customers like people and not consumers. Customers often describe Szczesniak as "easy-going and sincere."

Szczesniak maintains memberships with prominent local business groups and associations, such as the Suwanee Business Alliance, Gwinnett Chamber of Commerce, Atlanta Chamber of Commerce, and Economic Development Committee. Under Szczesniak's leadership and dedication to customer service, Georgian Landscape Design has garnered numerous awards, including 7x Houzz Best in Design, 8x Best of Gwinnett, the 2018 Build Magazine Landscape & Gardening Award, 2019 Global Business Insight Award, Top 10 Architects, and numerous others.

When Szczesniak isn't maintaining relationships with clients, he volunteers through Gwinnett Church, spends time with his wife, two children, one granddaughter, and their 12-year-old ShiPoo, Rocco.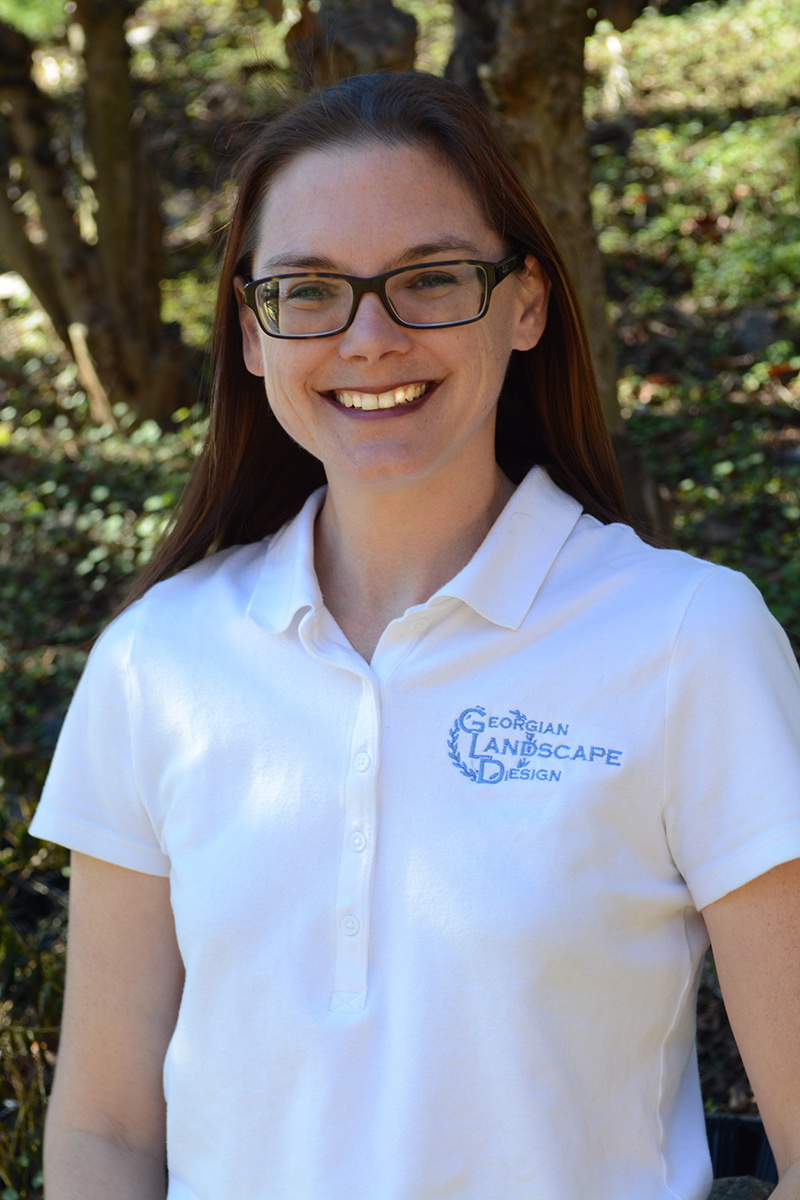 Vanessa Hatley
Junior Designer
Our newest team member, Vanessa Hatley, holds an Associate of Applied Science in Horticulture from Gwinnett Technical College. As an adept designer with deep knowledge of botany, Hatley specializes in woodland shade gardens. She loves the wide range of requests she receives and the opportunity to meet Georgians from all backgrounds and walks of life.
Hatley is a member of the Georgia Green Industry Association. When she isn't designing fanciful gardens, Hatley enjoys running, reading, cooking, and hanging out with her husband Jim, their dog Sir Scruffington, and their cat Kiki.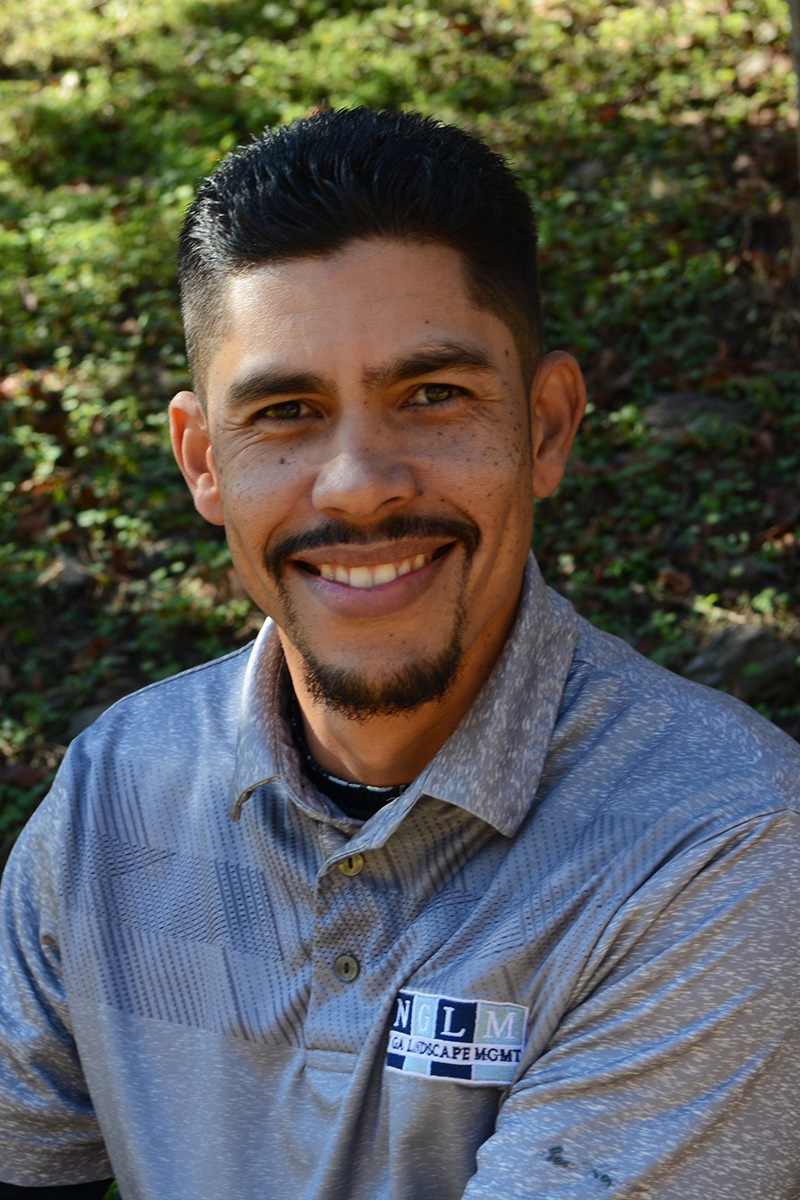 Juan R. Chevere
Accounts Manager
Since joining the NGLM team in 2016, VP of Business Development Juan R. Chevere has used his business acumen and genuinely caring personality to develop and maintain strong business relationships in the Metro Atlanta region we serve. Beyond offering exceptional landscaping services, running a business like North Georgia Landscape requires careful attention to contracts and client relations. Part of our success is due to the careful attention to detail and vast communication skills that leaders like Chevere bring to our company.

Chevere excels at responding to communications from our valued clients. Our customers often describe Chevere as "honest, prompt, and loyal." At NGLM, we place our highest priority is communication with our clients.

When Chevere isn't dutifully attending to the needs of our clients, he enjoys spending time with his wife Ashley, daughter Emmarie Rose, and their pet "Inky." Chevere loves to unwind by camping, golfing, and spending time outdoors.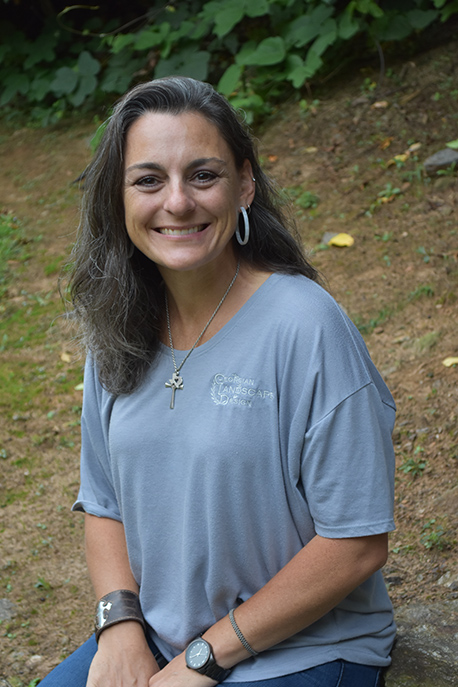 Lisa Glynn
Landscape Designer
Undergraduate Degree & School: Associates Degree, Gwinnett Tech
Graduate Degree & School:
Postgraduate Degree & School:
Year Joined Company: 2020
Special Certifications/CE Focus: Landscape Design Certification; currently working towards Landscape Installation Tech Certification and Sustainable Urban Agriculture Tech Certification
What You Love about Your Customers: The relationship that is built during our work together and getting to see how the new landscape design will positively impact their life. Also, I always learn something new from each of my customers and am appreciative of that.
Family Information: I have a husband of 21 years and 5 kids who were all born within a 4.5 year time span. One is at Mississippi State, one is at Georgia Southern, and three are at North Gwinnett High School. We are from Texas but have lived in Georgia for the last 14 years.
Pets: 3 dogs: Bob (black lab), Paisley (named after the country music singer Brad Paisley), and the newest baby, Nash (our border collie).
Hobbies: Hiking, camping, reading, being creative in a variety of areas, and obviously, farming & gardening.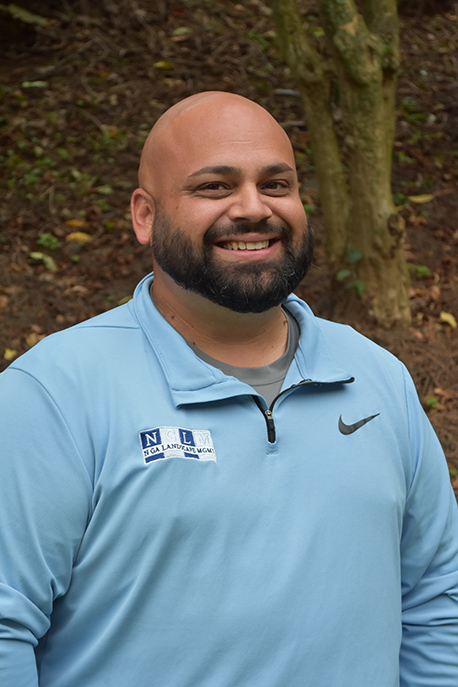 Ryan Mosier
VP of Business Development
Undergraduate: Currently enrolled into UGA turf management program.. pursuing a degree in business management Class of 2023
Year joined company: March 2020
What I love about my customers: Everyone is different. I get to meet new people every day and have been blessed to now be able to call my customers "Family"
Awards: Firefighter of the year 2011, Employee of the year 2018
Top sales in 16,18,20… Employee of the month 7x, Best customer service 2020
Charity work: Was a volunteer fireman/EMT from 2004-2016.. Coach youth sports, volunteer at my local church
Family info: Married to my wife "Jen" for 15years, 3 children (Sammie 13,Noah 11, Sydney 1) We live in Buford City
Pets: Riley (Boxer) Roxy (Olde English Bulldog)
Hobbies: Love baseball, love to fish, hang with my kids, Huge fan of the Braves, Falcons, Hawks, Dawgs.. love to spend time on the lake, and love to grill on my smoker.. My family's favorite thing is we go to universal studios every other year.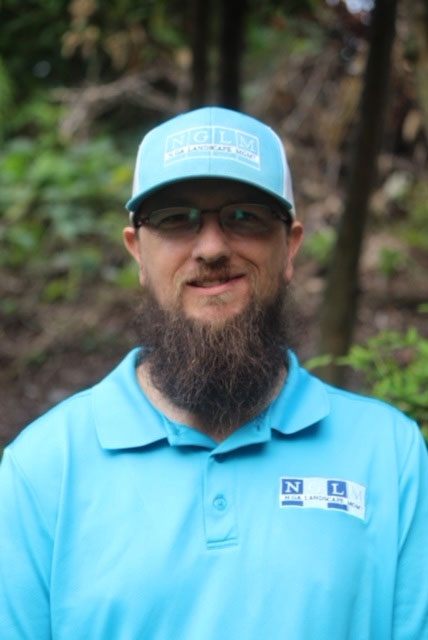 Sean Nebel
Office Manager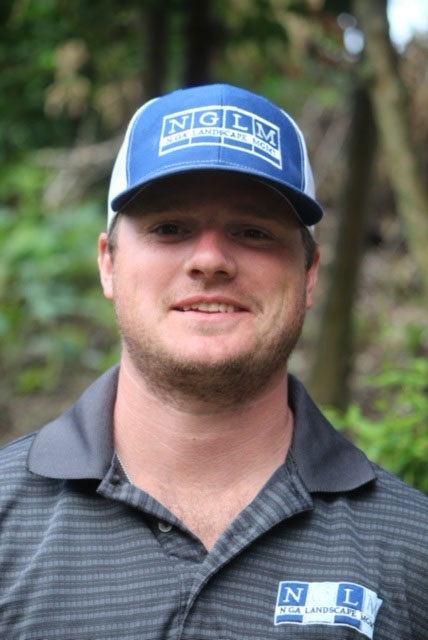 Mason Harwood
Maintenance Account Manager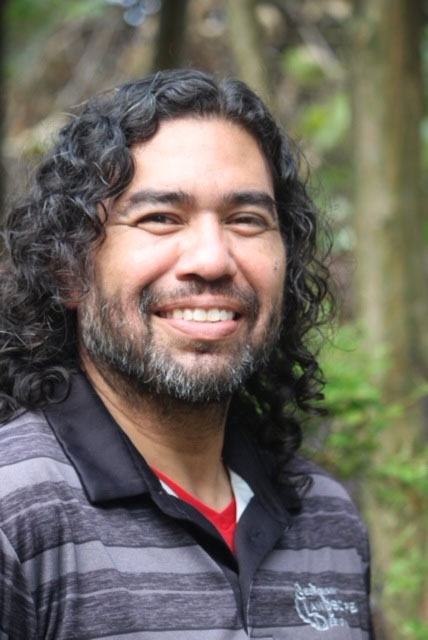 Eddy Moriera
Operations Manager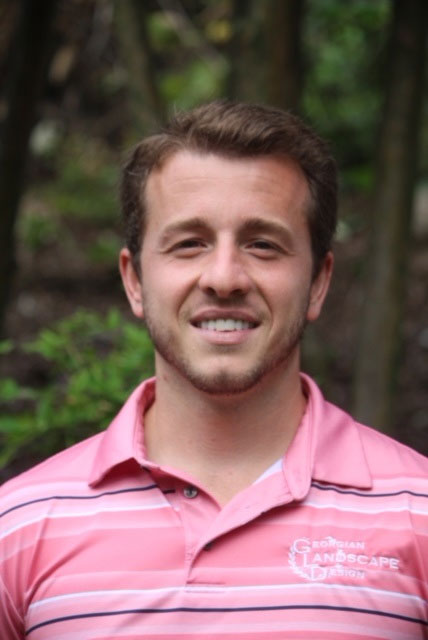 Josef Fraser
Junior Landscape Designer