Residential Services
It all began with a passionate desire to improve and enhance residential properties in 2002. Since then, our award-winning team of landscape architects and horticulturists has been winning over customers and the community one property at a time.
That's right. One at a time. At North Georgia Landscape Management (NGLM), we take on one design/build project after another—not at the same time. Our priority is to make each customer THE priority, and we don't believe we can do that if working on more than one project.
We focus all our attention on YOU and remain available, responsive, and attentive through the entire process. You can be assured it is our goal to do everything possible to keep you pleased and 100 percent satisfied.
Based on our numerous awards and awesome customer feedback, we know we achieve this. In fact, our awards, reviews, and word-of-mouth referrals comprise our marketing force. Since we don't spend money on advertising, we are privileged to pass the savings on to you.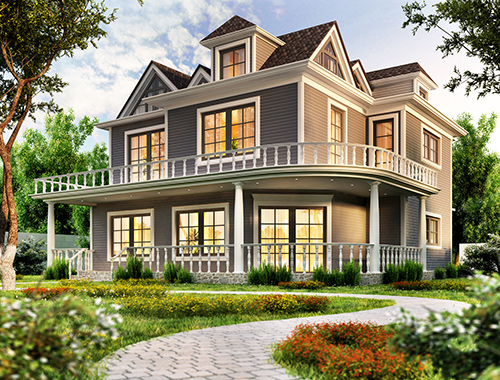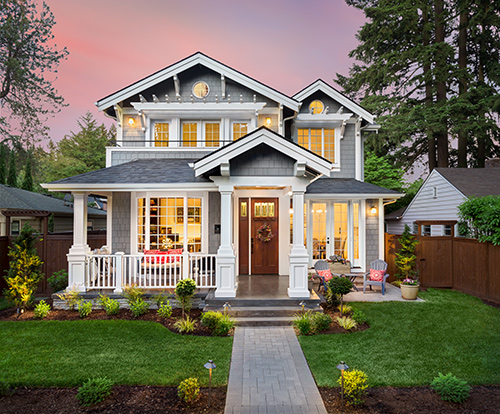 We offer a whole new level of curb appeal.
Whether you are looking to sell your house or are wanting to improve the value and look of your home, we can help. Curb appeal is the visual attractiveness of your house as seen from the street. It provides the first impression of you and your home. It includes the landscaping, sidewalk, driveway, and outdoor fixtures.
What does your curb appeal say about you and your home? Does it say what you want it to?
If not, we can help.
We specialize in everything having to do with landscaping, including design, installation, and maintenance.
Our expert team can design a customized plan based on your goals, desires, and vision. We help you understand proper selection and placement of trees, shrubs, flowers, sod, and ornamentals. We can also address any needs regarding your driveway, sidewalk, and fixtures.
We then bring the plan to life, making your property the shining star of the neighborhood. This not only influences potential buyers positively, but it increases the value of your home. And your neighbors will thank you too, as it also increases the values of their homes.
Turn Your Backyard into a Sanctuary
Our team at NGLM does more than the front of your house. We can handle any design/build need you desire.
And we do more than plant things. We are highly-trained in hardscapes—everything nonliving that adds to the beauty of your property.
Looking to add an extension to your home by turning your backyard into another living space? We can do that! Want to add water features, lighting, irrigation, or a retaining wall? No problem. Interested in an outdoor pizza oven? We can help you never have to call for pizza takeout again.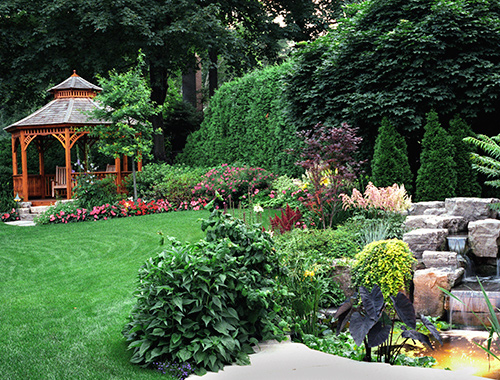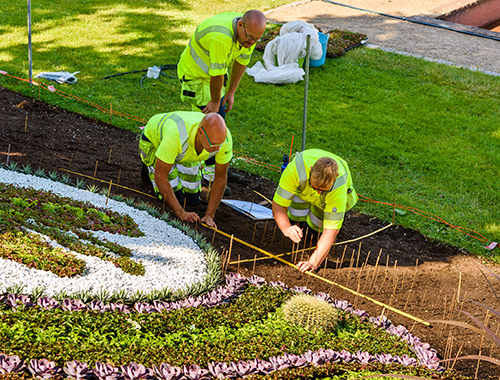 Maintenance Services
Our highly knowledgeable crew takes care of all your maintenance needs. Life is busy. Most homeowners don't have the time—or desire—to take care of all the details involved in keeping their property in tip-top shape.
Our team LOVES maintaining beautiful properties. We take care of everything to keep your property healthy, beautiful, and well-maintained. This includes trimming and pruning hedges and trees, edging all borders, and mowing all turf. In addition, we provide a comprehensive weed control and fertilization package.
Start Loving Your Property with One Phone Call
Improving, enhancing, and maintaining your landscape creates value and offers many options for outdoor entertaining and relaxation. Whether you are looking to revamp your entire property, want to focus on a problem area, or desire a backyard retreat, you can trust NGLM to make it a reality.
Or maybe you are interested in our maintenance program.
Either way, it all starts with one phone call. Why wait?
Call (770) 417-8737 today! Or if you prefer, you can contact NGLM online. Once we hear from you, we will set up a free initial consultation at a convenient time for you.
Let us transform your property into the breathtaking vision of your dreams. Contact us for your estimate.