About North Georgia Landscape Management
In business since 2011, North Georgia Landscape Management (NGLM) began with a dream to improve and enhance residential and commercial properties while providing top-notch customer service.
The goal of our expert NGLM team is to be attentive and responsive to all details from initial consultation to the end result and beyond. Communication with our clients and our outstanding customer service are what set us apart from the rest.
Our priority is to make YOU the priority. To this end, we will only take on one design/build project at a time so that our focus and attention remains undivided.
Our mission is to give YOU the absolute best service in the landscape industry. We want you 100 percent satisfied and pleased.
We believe we achieve this, as reviews and word-of-mouth have built our entire business. Our customers, the community, and our awards do our marketing for us.
We are an Award-Winning Team
In addition to our outstanding customer service, our team of landscape architects and horticulturists has won numerous awards for our design/build projects and our maintenance program. Awards include "Best of Houzz" five years in a row and "Best of Gwinnett" for the last six years running.
You can rest assured NGLM is your best choice to take care of any landscape issues you have.
Our award-winning team can make your dreams reality and put you at ease regarding maintenance. You don't have to wonder if we will do the right thing, and you don't have to worry about keeping your property well-maintained.
We are a full-service landscape company, meaning you don't have to hire another company for anything regarding your landscape expectations. Our team specializes in landscape design/build and maintenance for all residential and commercial properties in the Gwinnett county area.
Our Award-Winning Team is Headed by the Best
Our Landscape Design/Build team is headed by Ed Szczesniak, of Georgian Landscape Design. He is licensed in landscape design by the state of Georgia and has over 17 years of experience in landscape planning and construction. Ed is uniquely qualified to design, plan, and oversee your entire project from start to finish to ensure everything meets your expectations and gives you the visually pleasing outcome you desire.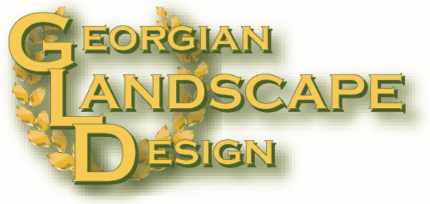 We have the creativity, expertise, and knowledge to make your vision, ideas, and dreams come to life. And if you don't know your vision, we can help you figure it out. Our team excels at problem-solving and finding innovative ways to improve even the most problematic areas.
We can assist with sod, tree, shrub, flower, ornamental, and ground cover choices and design the perfect placement plan for each. In addition, we know all things hardscape—everything that adds to the beauty of your property but is not living. This includes—but is not limited to—walkways, arbors, driveways, paver paths, water features, retaining walls, stonework and masonry, irrigation, and landscape lighting.
On the landscape management side, our team specializes in all aspects of keeping your property well-maintained, manicured, and healthy. We take care of all things related to your yard, including mowing, edging, hand-pruning, and full-scale fertilization and weed control programs.
Get Your Consultation
Transformation of your property into the showcase of the community and peace of mind over property maintenance all starts with one phone call.
Whether you are a homeowner or community business looking for a radical change, a small upgrade, or anything in between, or if you are interested in an annual maintenance proposal, contact NGLM online or call (770) 417-8737 today.
Let us transform your property into the breathtaking vision of your dreams. Contact us for your estimate.